Travel to Ranakpur
One of the five holiest places of the Jain community, Ranakpur originates its name from one of its former rulers Rana Kumbha. Located at a distance of 90 km from Udaipur, Ranakpur is well-known for its beautiful temples. Beautiful natural atmospheres provide the flawless backdrop for the attractive temples Ranakpur is well-known for. The best time to travel to Ranakpur is from October to March.
Tourist Attractions in Ranakpur
Some of the most well-known traveller fascinations you can visit when you travel to Ranakpur are itemized below.
The Chaturmukh Jain Temple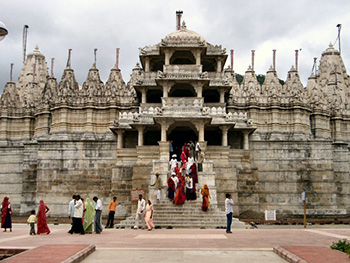 This temple, which is also well-known as the 'Four Faced' temple, is devoted to the venerated Tirthankara Rishabhji. The Chaturmukhi Jain temple sprawls over an area of 49,000 sq. feet and is open on all four sides. The complex comprises of 28 halls and 1,444 intricately carved pillars.
Parshvanath Temple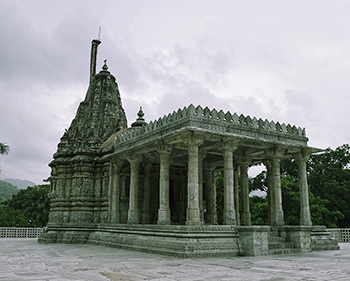 The marble temple of Parshvanath is also famous as the 'Patriyon ka Mandir'. The temple, which is well-known for its black stone image of the Jain saint Parsvanath was constructed in the late 14th century.
How to reach Ranakpur
Road: A network of buses run from Ranakpur to nearby places. Besides, five daily deluxe buses connect Udaipur with Ranakpur.
Rail: Falna railway station is 35 km away, is the nearest railhead, which is on the Delhi- Ahmedabad sector.
Air: The nearest airport is the Udaipur that is 115 km away.
India Tour Makers offers tour packages to Ranakpur. For more info or to book a tour, please enter your query in the form specified.