Travel to Nagaur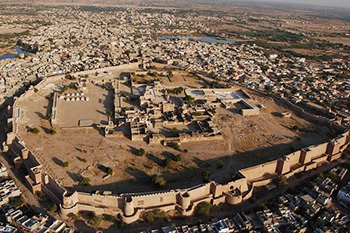 Nagaur is a desert town located in the Jodhpur division of the state of Rajasthan. Formerly known as Ahichhatrapur, Nagaur was always a passionately contested seat of power between the sultans of Delhi, Gujrat and Marwar. But with the increase of the Mughal Empire, the power equation changed and soon Nagaur came under the Mughals and became a division under the Ajmer Subah province.
This ancient town is best well-known for its grand fort and the annual cattle fair which fascinates a lot of travellers all the time. The best time to travel to Nagaur is from October to March.
Tourist Attractions in Nagaur
Some of the famous traveller fascinations you can visit when you travel to Nagaur are itemized below.
Nagaur Fort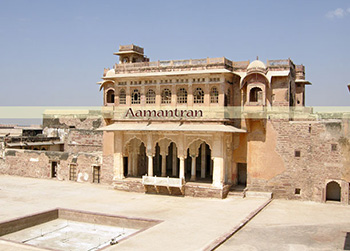 The Nagaur Fort, situated in the heart of the town is said to the best example of a land fort in Rajasthan. Sheltered by massive gates and ramparts on all sides, this magnificent fort houses a numeral of palaces, temples, gardens and fountains.
Nagaur Fair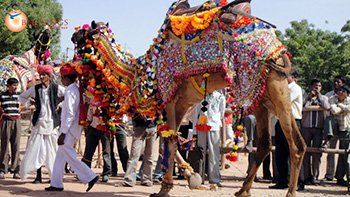 The Nagaur Fair, which is universally known as the
Cattle Fair
, is a four-day affair, which is held yearly during the month of Jan-Feb. The sleepy town converts into a hub of movements during the fair, which is also the
second largest fair in Rajasthan
.
Besides the cattle trading, camel races, cockfights and bullock races are also held. As darkness falls, campfires are lit and an amount of folk musicians, puppeteers, jugglers and storytellers incline upon the spot to entertain the travellers that add up to an amazing experience.
How to reach Nagaur
Road: Buses connect Nagaur to all the major cities of the state.
Rail: Trains connect Nagaur to cities like Jodhpur, Jaipur, Bikaner and Udaipur.
Air: The nearest airport is Jodhpur, which is 130 km away.
India Tour Makers offers tour packages to Nagaur. For more info or to book a tour, please enter your query in the form specified.