Travel to Kumbhalgarh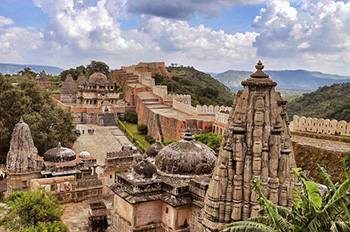 The extraordinary Kumbhalgarh Fort stands out as a delighted reminder of the past glory of this region. Fort is Located at a distance of 85 km away from Udaipur. A huge 35 km long wall encircles the Kumbhalgarh Fort that has seven royal gates and ramparts one within the other. The best time to travel to Kumbhalgarh is from October to March.
Tourist Attractions in Kumbhalgarh
Some of the well-known traveller fascinations you can visit when you travel to Kumbhalgarh are itemized below.
Badal Mahal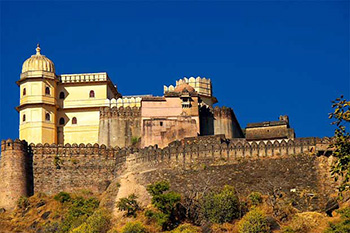 The Badal Mahal locally known as Palace of the Clouds is one of the most attractive palaces inside the Kumbhalgarh Fort. The highest of all the structures inside the fort, this charming palace offers a spectacular view of the surrounding countryside and the fort as well.
Kumbhalgarh Wildlife Sanctuary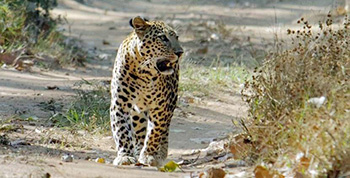 The Kumbhalgarh Wildlife Sanctuary that spreads over an area of 590 square Kms has a sizeable wildlife population consisting of panthers, sloth bears, four horned antelopes. The park is a place you should not miss if you travel to Kumbhalgarh.
How to reach Kumbhalgarh
Road: There are numerous buses from Udaipur to Kumbhalgarh. Besides, there are roads that connect Kumbhalgarh to Ranakpur, which is 20 km away.
Rail: Udaipur is the nearest railway station, which is connected to cities like Ahmedabad, Jaipur, and Jodhpur.
Air: Udaipur is the nearest airport, which has flights to and from Jaipur, Mumbai and Jodhpur.
India Tour Makers offers tour packages to Kumbalgarh. For more info or to book a tour, please enter your query in the form specified.