Travel to Kochi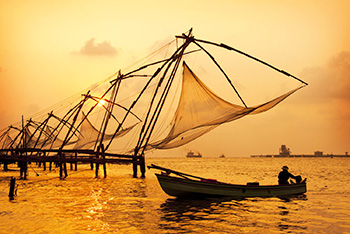 Kochi is also well-known as Cochin, is a major port city on the south-west coast of India and is portion of the district of Ernakulam in the state of Kerala
Enjoy the mysterious Malabar Coast that charms you with its beautiful Chinese Fishing Nets and Portuguese shelters as you travel to Kochi in Kerala, South India.
Tourist Attractions in Kochi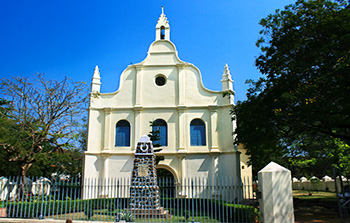 Travel to the tourist destinations in Kochi, Kerala and Explore for yourself the endless vistas of green and turquoise that form the perfect background for the monumental heritage of Kochi, Kerala.
Travel to the Mattancherry Palace, Santa Cruz Basilica, Fort Kochi and Jewish Synagogue on your Kochi travels. Be fortunate at the ever-present European inspiration that blends with local ethnic beliefs and ways on your Kochi travels to Kerala, South India. Holiday the Indo-Portuguese Museum, Vypeen Island and the Dutch Cemetery on your Kochi travel. See the pleasant tourist fascinations that adorn Bolghatty, Ernakulam and Fort Cochin. Set out on ferry tours along the spectacular backwaters and visit bunches of green islands that are a close part of beautiful Kochi.
How to reach Kochi
Kochi in South India is very well linked by air and rail to the major important cities and towns. There are consistent rail services from Kochi to the different parts of India.
India Tour Makers offers tour packages to Kochi. For more info or to book a tour, please enter your query in the form specified.