Travel to Kaziranga National Park
Kaziranga is the individual national park reserve in India where the Unicorn rhinoceros can be seen in its natural habitat. You can also spot the tiger, elephant, the hyena, Indian deer, nilgai (blue bull), chinkara and the antelope. Kaziranga is also park to a wide variety of glamorous birds.
Kaziranga National Park - Wildlife
One Horned Rhino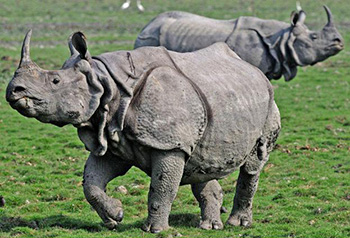 Kaziranga has become the last breeding ground of the fabled one-horned Indian rhino, once found throughout the Himalayan foothills. However today, rhinos are confined to a few sanctuaries in Assam, Bengal, and Nepal.
Royal Bengal Tigers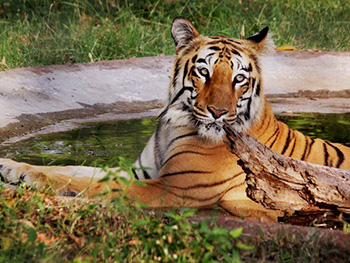 Tigers, on the other hand, seem to be flourishing due to strict protection actions by the state government. These powerful animals don't attack unless they are injured or when shielding their cubs. At night, one repeatedly hears roaring, if invaders disturb the tiger or leopard on a kill or at their sleeping site.
Other Wildlife Species
Other wildlife species that you can notice in Kaziranga, a few lakes inside the park are home to 5,500 birds, the most important being cranes and flamingos.
How to Reach Kaziranga National Park
Tourists can reach to Kaziranga from Guwahati by surface. Alternatively, one can take a boat ride on the mighty Brahmaputra River.
India Tour Makers offers tour packages to Kaziranga National Park. For more info or to book a tour, please enter your query in the form specified.